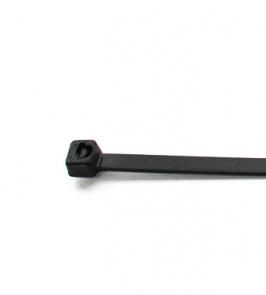 Weather Resistant Nylon Cable Ties
Weather-resistant Nylon cable ties are specially formulated to hold up in all types of weather conditions. Our weather resistant zip ties are rated for outdoor use for 12-15 years.
• Weather resistant nylon cable ties are available in four lengths: 5", 7", 14" and 27" inches.
• These cable ties come in bundles of 100 or 1000.
• Available in tensile strengths of 25, 40 and 90 lbs.
• Weather resistant cable ties are ideal for use in solar applications due to their weather-resistant properties.
• Our warehouses have millions of cable ties in stock from a variety of manufacturers. If you need your cable ties shipped quickly, we can accommodate your request for nearly any size, color and brand you require.
Filter
Weather Resistant Nylon Cable Ties
Bundle Diameter

Color

Length

Tensile Strength

Thickness

Width
Request a Quote