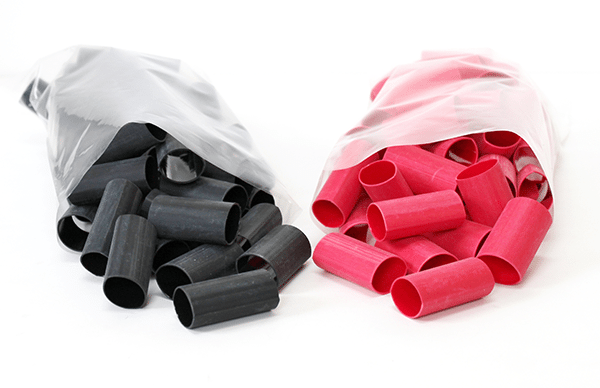 Custom Cutting
Whether you are an electrician working on a large construction project or a manufacturing company assembling widgets that require large quantities of exact lengths of heat shrink tubing or cable sleeving, our high-speed cutting services are for you.
We can provide you with the lengths you need regardless of how short or long. We have machinery that will custom cut the tubing to exacting lengths quickly and efficiently, saving you time and money.
Combine the custom cutting service with our printing and packaging services to create a resale package or a marketing package to give to your customers.
For more information or to request a quote, call our customer service team at 1-800-505-6352 or contact us online and one of our trained customer service specialists will assist you.