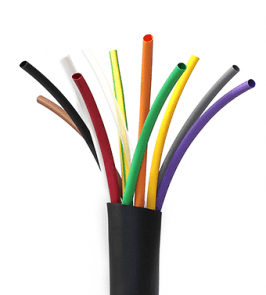 Polyolefin Heat Shrink Tubing
Nelco Products is your online Polyolefin Heat Shrink Tubing headquarters. Our tremendous inventory of superior quality Heat Shrink Tubing products and accessories offers an extensive range of versatile, durable and highly reliable Heat Shrink Tubing solutions to effectively and efficiently meet the needs of a vast assortment of commercial, industrial and residential cable and wiring applications.
Bulk Heat Shrink Tubing With Wholesale Pricing
Our entire inventory of Heat Shrink Tubing products is RoHS compliant (NP-600 is pending, ask your Nelco Products sales representative for status before ordering).
Nelco Products offers custom printing and custom cut heat shrink tubing.
We have a wide assortment of products from an array of manufacturers. If you're looking for it, we've got it — and will ship it to you fast.
Featured Polyolefin Heat Shrink Tubing