35 Years as Your Cable Tie Supplier
Over A Quarter Century of Excellence
Welcome to Nelco Cable Tie Products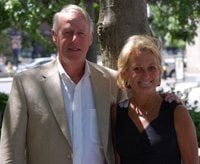 Nelco is proud of the reputation we have built over the last 35 years as one of the country's leading cable tie manufacturers, suppliers and distributors. Little has changed at Nelco since our company was founded in 1984, except for our growing revenue and the number of committed employees who work hard to serve you. Today, we are motivated by that same entrepreneurial spirit and commitment to excellence you have come to depend on from your zip tie supplier. Nelco will continue to serve our customers the highest quality cable tie products, over-the-top professional service, fair and very competitive prices.
For those of you who have utilized our company's zip ties, we say thank you for your loyal business. For those who haven't tried us yet, we encourage you to give Nelco a try as your wholesale cable tie supplier. We guarantee you won't be disappointed!
Thank you for taking the time to read about our unique company, Nelco Products, Inc. We are personally interested in receiving any feedback you may have about our special company and encourage you to share any thoughts, concerns, or questions you may have about any of our products.
Sincerely,
Charlie & Miriam Nelson