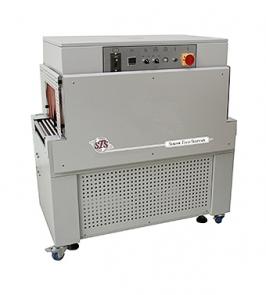 Shrink Tubing Ovens
Heat shrink tubing ovens enable manufacturers to heat shrink tubing on a large volume of harnesses, as tubing is processed through a heat shrink oven conveyor. Faster and more effective than a heat gun, heat shrink tubing ovens are a must-have for cable assembly houses, OEM's, the military and aerospace industries.
Features
Nelco carries three heat shrink tubing ovens, all featuring a pre-feed area, heater box and control panel.
PID temperature control
Variable speed live roller conveyor w/ Teflon mesh roller covers
Heat guards for operator protection
High efficiency heating tubes
Convection air heating system
Adjustable blower velocity control
Shop our Heat Shrink Tubing Ovens
Nelco's full line of heat shrink tubing is fully compatible with our heat shrink tubing ovens, is available in a huge variety of materials and is perfect for any application. Be sure to explore our custom printing and stamping, cutting, and packaging options for your heat shrink tubing needs.