Custom Printed Heat Shrink Tubing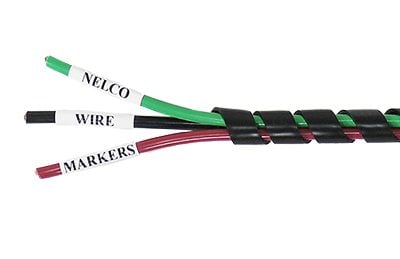 Custom Printed Heat Shrink Tubing
We can custom print onto your heat shrink tubing — a service often used to add identifying information such as serial numbers, company names and logos, part numbers, words, etc. Nelco Products uses state-of-the-art machinery to hot stamp your product, providing a lasting impression on the tubing and your customers.
Features and options in our stamping process include:
A wide range of high-quality markable tubing
Several types and sizes
Many colors to choose from, including white, blue, red and yellow
Single or multiple line marking
Horizontal or vertical print
One-sided or two-sided printing
Serial numbers, logos and special designs
* Meets Military Spec. AS5942 for mark permanence.
* We provide same-day samples: Send us your artwork and we'll make up samples that day!
For more information or to request a quote, call our customer service team at 1-800-505-6352 or contact us online and one of our trained customer service specialists will assist you.